We offer to screen materials, using two kinds of screening plants:
Performance of the Powerscreen Turbo Chieftain 1400 screening plant is up to 80 m3/h (depending on the material crushed and intensity of the transportation of debris and crushed stone removal). The plant screens materials such as crushed debris, gravel, black soil, and so on. The plant is equipped with four conveyor belts. During screening the material is separated into three fractions: 0.00-0.20 mm; 0.20-0.40 mm; 0.40 -0.70 mm. The plant can be fitted with various types of screens for screening of fraction size desired by the customer.
The screening plant Doppstad SM518. The plant is designed for screening of light bulk materials of one particular fraction. The plant is equipped with a drum screen of 20×20 mm.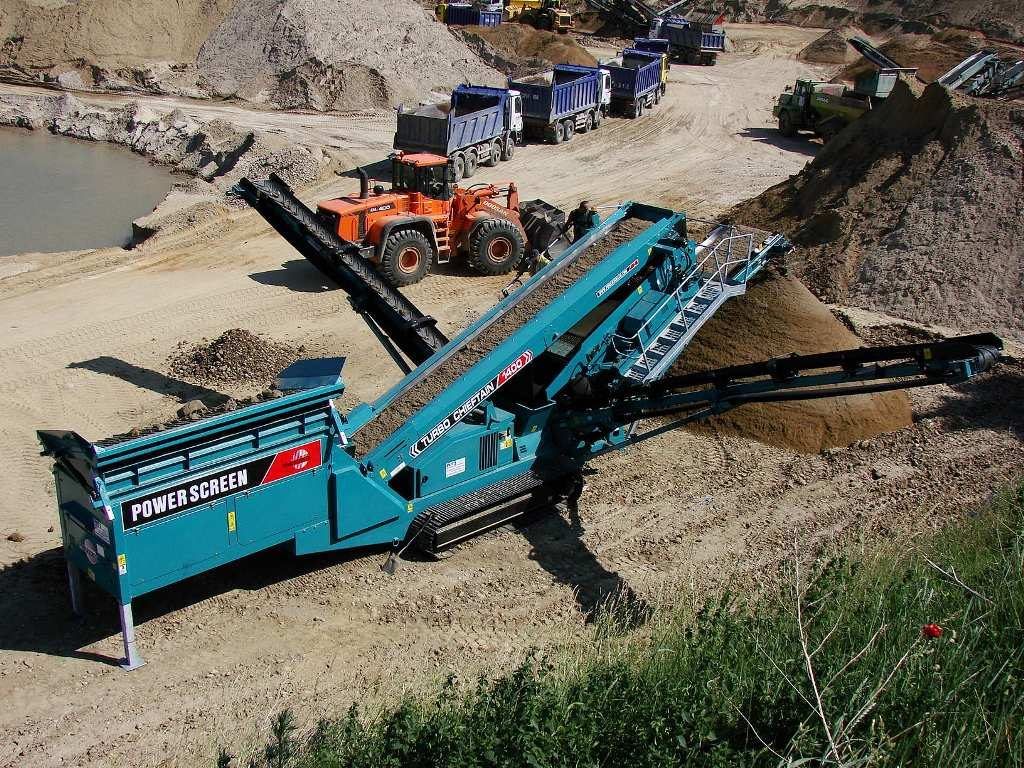 We offer to screen the following materials:
Wood chips;
Black soil;
Sand;
Gravel;
Debris and other materials.