In 2022, the machinery rental company RSC is changing its brand to RS4 in its effort to unite the services of several companies under the same name and continue offering services of the same consistently high standard to customers. The company's structure and areas of activity will remain unchanged.
Since 2000, the company has been operating in the field of provision of rental services of various tractor-type machinery and construction machinery.
RS4 is a full service construction machinery rental company operating across Latvia.
By cooperating with RS4, you will receive:
Individual solutions based on your needs;
Excellent customer service;
A reliable cooperation partner with vast experience in the construction machinery rental segment.
Advantages of RS4:
A broad range of special equipment for the performance of various works, from land works to dismantling and crushing.
A full service including rental of machinery, fuel and work of an experienced operator."
Our History: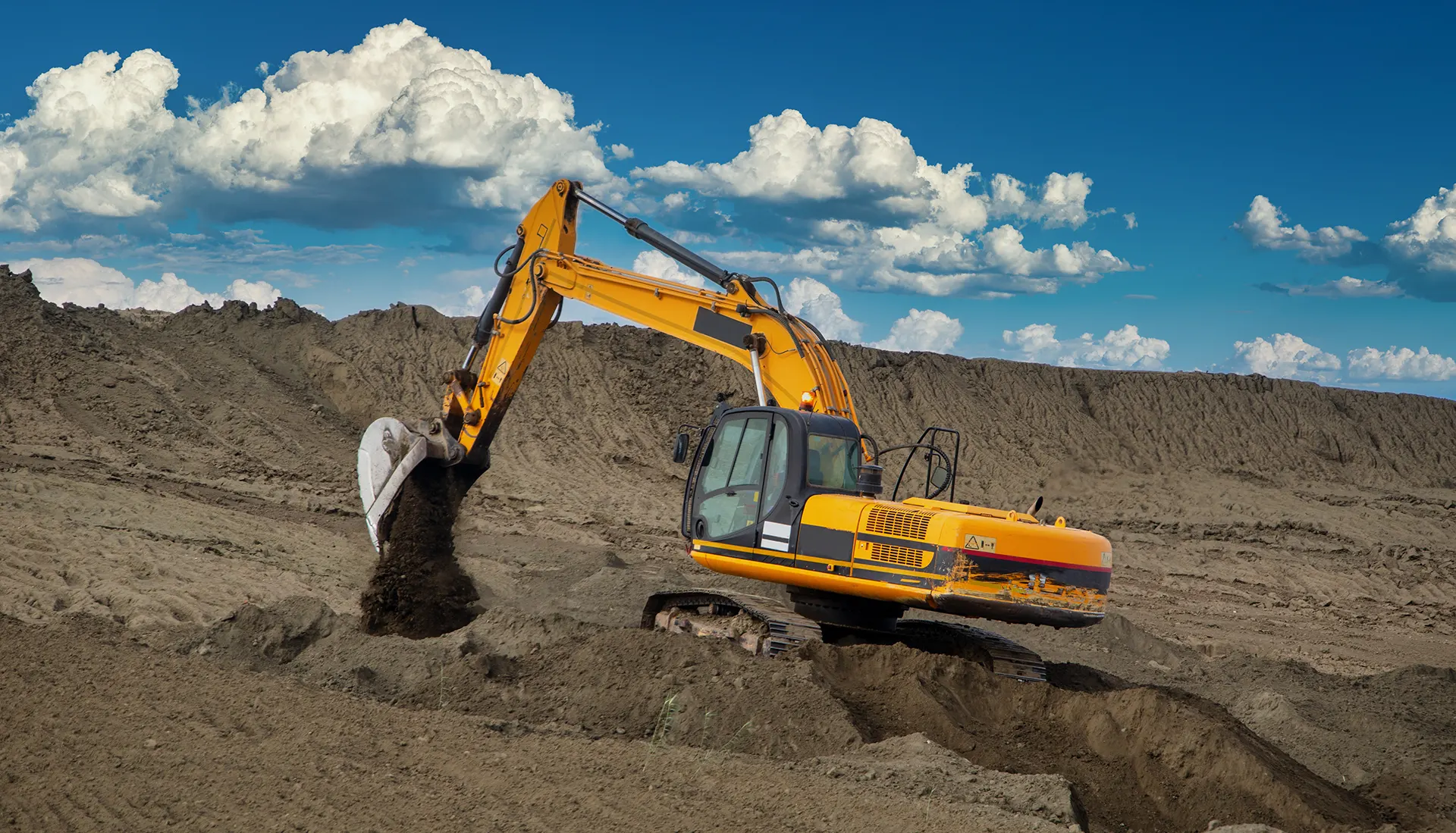 2000
Company foundation
The company was founded in 2000. From the very beginning, RSC Noma rendered services for the transport of waste and debris, providing transportation of waste from the site to the appropriate landfill for waste disposal. The company started its operations and customer service, having 2 trucks and 20 containers.
2003
Foundation of EKO Serviss
To care for the environment, save energy resources, improve service quality and provide competitive prices, in 2003, a subsidiary company – Eko Serviss Ltd. was founded, which offers environmentally friendly recycling of debris, its sorting, and return of secondary raw materials to construction and manufacturing.
2004
Expansion of the scope of activities
Rapidly developing and following customers' needs, in 2004, the company has added its fleet with construction equipment and started to expand the scope of its activities, offering the rental of construction machinery, as well as dismantling, loading, trenching, land improvement, snow removal, and other services.
2006
Foundation of AB Treileri


In 2006, we established a subsidiary company AB Treileri which provides services for the transport of heavy, oversized loads and construction equipment in Latvia, Europe and the CIS.
2010
Reorganisation of the RSC LLC (SIA)
In 2010, RSC LLC (SIA) was reorganised by splitting it into two different companies – RSC LLC (SIA), which is in charge of rental of construction machinery, and RSC NOMA LLC (SIA), which was related to the rental and removal of construction dumpsters.
2016
Industry leader
At present, RSC Noma is an industry leader with the latest equipment and a fleet consisting of 17 vehicles, 460 containers and more than 20 units of tractors and construction machinery. The company provides services in the rental of containers and construction machinery, from container placement services, debris removal, its sorting and processing or storage, to the rental of specialized construction equipment and provision of related services.
2022
We continue our development
"In 2022, the machinery rental company RSC is changing its brand to RS4 in its effort to unite the services of several companies under the same name and continue offering services of the same consistently high standard to customers. The company's structure and areas of activity will remain unchanged — RSC was, is and will be a reliable partner to its customers and cooperation partners. The decision on changing the company's brand is closely related to the company's growth. We keep developing the machinery rental services and expanding our range of machinery offered. RS4 puts special effort into providing excellent customer service."